Experiencing the elegance of Korean culture

Rakkojae is a very famous Korean traditional culture space with a history of 130 years. Rakkojae was renovated by Human National Treasure – Master Carpenter CHUNG Young-Jin. The harmony of hanok traditional tiles, fence, pavilion, chimney, soy jar stands, pine trees, and blue sky, make the true beauty of hanok shine. As a place to enjoy the true elegance of Korean traditional culture, one can participate in various activities to truly experience the traditional beauty of Korea. One savor a traditional Korean course meal, experience a tea ceremony, relax in jjimjilbang (yellow-mud sauna), try on hanbok (Korean traditional clothes), and make kimchi. Reminiscent of an aristocratic house of the Josun Dynasty, Rakkojae's accommodations are as tidy and comfortable as high-end hotels. The natural jade ondol floor and yellow-mud sauna heated with firewood offer foreign visitors a unique and healthy accommodation experience. We are confident that a night at Rakkojae will create unforgettable memories.

Address: Gahoe-dong, Jongno-gu, Seoul
Room 1. Anbang (Master Bedroom)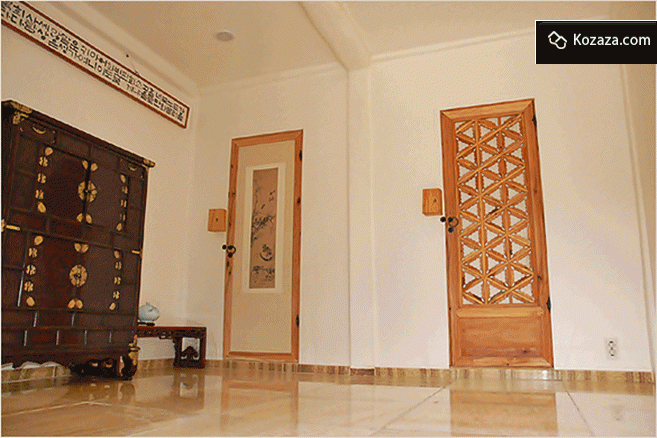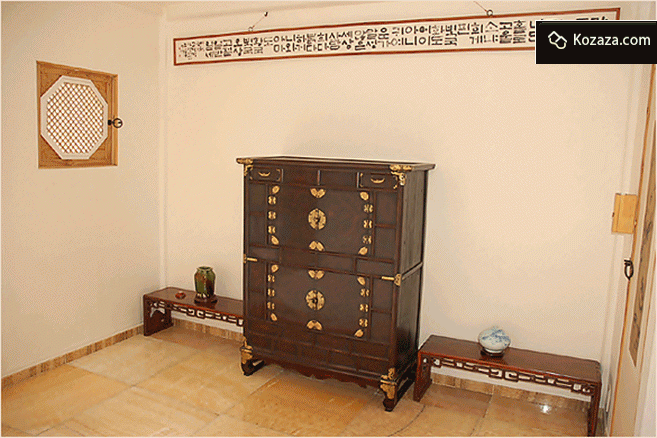 Not only does Rakkojae's master bedroom deliver love and bond to guests but the entire floor is made of natural jade in consideration of the guest's health.

Price: $241 /per night
You can book Rakkojae Hanokstay Anbang HERE at kozaza
Room 2. Gunnunbang (Far Bedroom)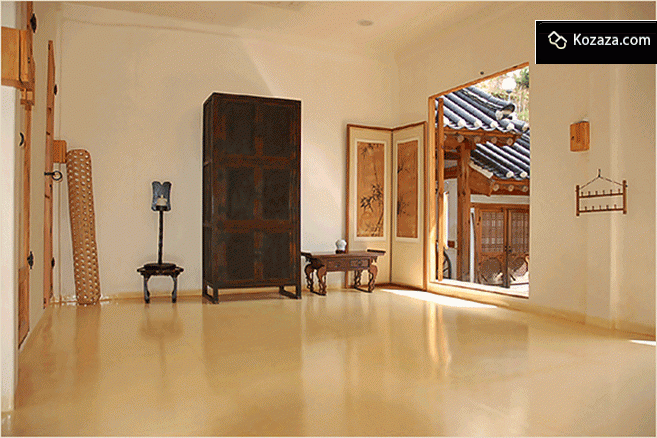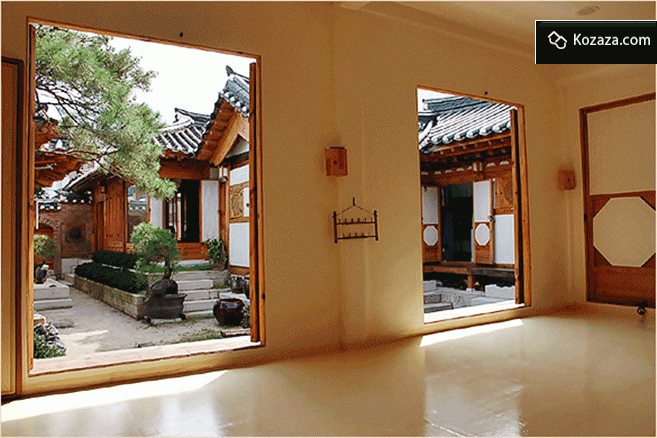 The far bedroom is where you can experience the bamboo like proper elegance of scholars for the Chosun Dynasty.

Price: $241 /per night
You can book Rakkojae Hanokstay Gunnunbang HERE at kozaza
Room 3. Jungjabang (Patio&Patio Room)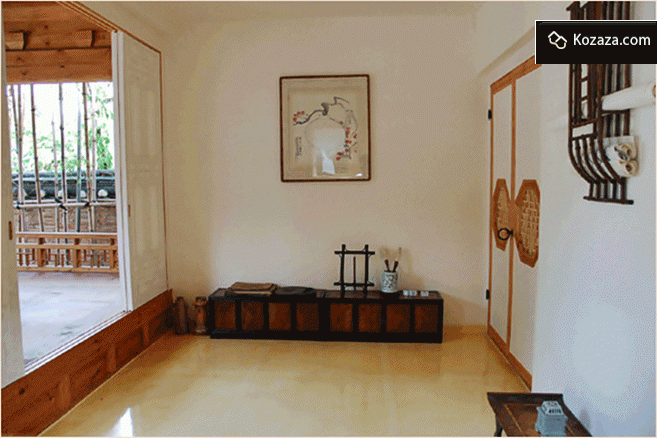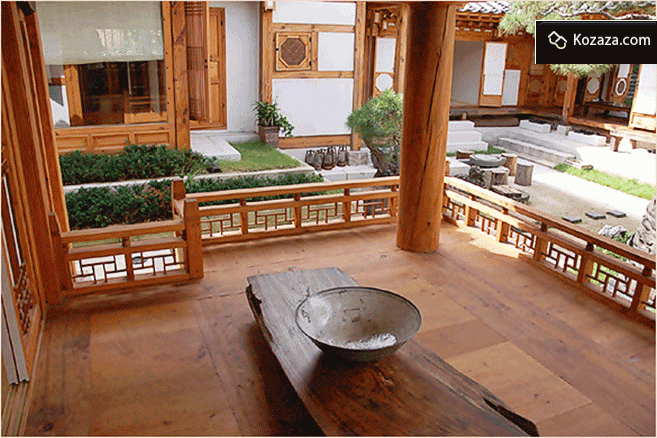 This is where you can truly feel the harmony of nature and the style of ancient scholars.

Price: $241 /per night
You can book Rakkojae Hanokstay Jungjabang HERE at kozaza
Room 4. Byeolchae (Separate House)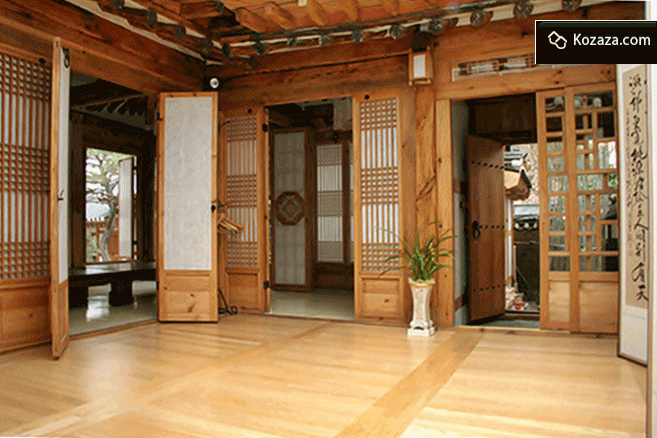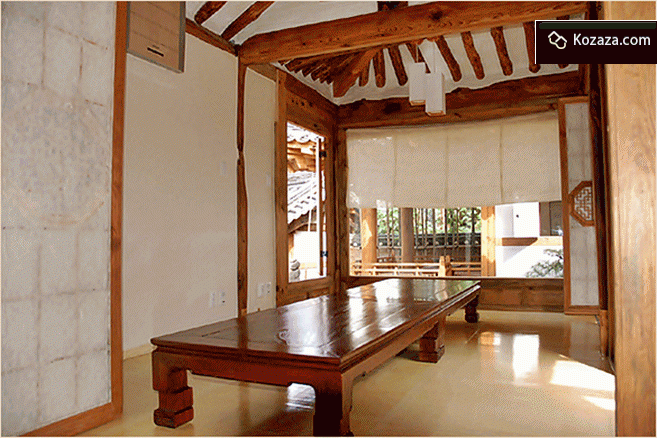 Preserving the "ㄷ" shape "hanok" design built 60 years ago, the living room is designed to accommodate the comforts of modern life. It is available for use as lodging for large groups or as a dining room.

Price: $433 /per night
You can book Rakkojae Hanokstay Byeolchae HERE at kozaza
* Service (Complimentary)

- Dinner Service: Rakkojae provides a traditional Korean course menu featuring fresh and local ingredients.

- Breakfast Service: Several options are available for breakfast. The Korean option consists of a porridge menu or a breakfast course menu. While the continental breakfast is a selection of coffee, juice, pastries, eggs, bacon and fruits.

- Tea Ceremony: you can cultivate an understanding of Korean culture and achieve peace of mind through a traditional Korean tea ceremony experience.

- Laundry Service: Rakkojae provides complimentary laundry service for your convenience.
* Service (For a fee / Reservations requested)

- Natural Mud Sauna: Infared emissions from the naturl mud will relieve bodily tension and help create comfort and peace of mind.

- Pansori, Kayakeum Performance: Experience the true traditional culture of Korea through the sounds the Kayakeum and the voice of a Pansori performer resonating throughout the hanbok. (Only 1 Kayakeum performer: 200,000 KRW / 1 Kayakeum performer and 1 Pansori expert: 500,000KRW)

- Kimchee Making Experience: Learn how to make Korean Kimchee firsthand, which is recognized worldwide for its outstanding taste unparalleled nutrition (40,000 KRW)

- Royal Hanbok Experience: You can feel the beauty of Hanbok while wearing the royal garments that the Kings and Queens of the Chosun Dynasty wore.