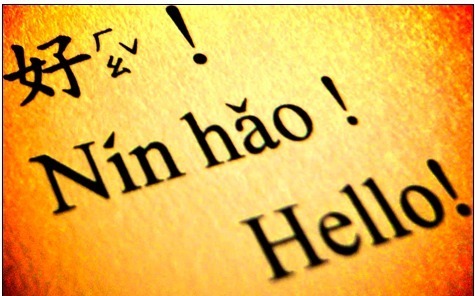 kozaza picks Seoul accommodations with Chinese-speaking hosts.
You can enjoy Seoul trip and communicate with your hosts in Chinese!
Bukchonmaru Hanokstay @Bukchon, Seoul
It is located at central Seoul, called Bukchon Hanok Village! Whenever you want to go, you just go out and walk a little bit, then you can get many famous places in Seoul, such as Gyeong-bok Palace, Myeong-dong, Changdeok Palace, etc.
The host provides Korean style breakfast every day, the host's mom makes her own sauces like "gochoojiang", "deon-jiang", so you can taste traditional, original Korean Kim-chi.
You can book Bukchonmaru HERE at kozaza
K-POP RESIDENCE @Myeong-dong, Seoul
Located in the heart of tour, shopping and business of Korea, MYEONG-DONG, K-POP residence will do provide tourists & business persons a cozy and comfortable place to rest.
Surroundings: Noon-Square, M store, Lotte Department Store, Myeong-dong Art Theater. All of these are 5minutes walk from the residence. There are many other places such as Dongdaemun Market, etc. near the residence. It's literally full of watchable sights, gourmet, attractions & activities.
You can book K-pop Residence HERE at kozaza
 THE-ZIP Guest House @Gangnam, Seoul (ONLY WOMEN)
Meet seoul &feel the essence of Korea's Garosugil! If there is a Soho of New york, there is a Garosugil of Seoul. Being able to see all of Seoul's trends in one glance, you feel like a trendsetter just by walking through the streets of Garosugil! Join us in our sensible guest house located in the feel good streets of Garosugil.
Meet Guest House, Boutique! Guest house isn't a facility that just takes care of a traveler's overmight needs but a Guest house has made an attempt to put together a boutique that combines both Garosugil's special vibe and mordern interior. In the midst of an unfamilliar and tiring vacation, we hope that you can find a warmth and comfort that only Guest house can provide.
You can book THE-ZIP guesthouse HERE at kozaza
Eugene Hanok House @Jongno, Seoul
This is EUGENE'S HOUSE, a traditional Korean home. I would like to invite all of you to a sanctuary in the heart of the city where you can breathe in the traditional Korean culture, while enjoying the sunshine in the day and the stars and moon at night.
I was fortunate to live in our neighboring countries, Japan and China, for nine years. By teaching Korean and Korean culture to the students in these countries, I also began to take an interest in foreign cultures. I began to collect porcelain and other cultural items from these countries. If you come to EUGENE'S HOUSE you will have a great opportunity to enjoy various Asian cultures.
You can book Eugene Hanok House HERE at kozaza