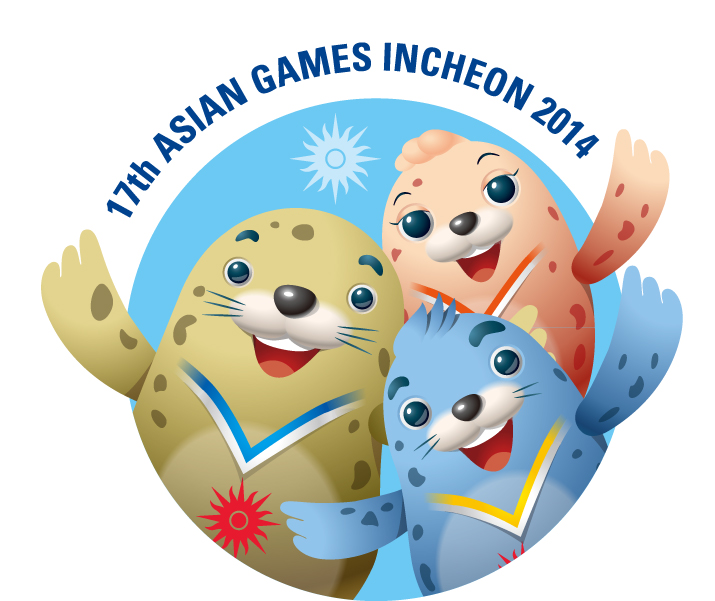 Welcome to Incheon!
Incheon, the marine-tourism city consists of roughly 150 small and big islands including the Ganghwado Island and Baekryeongdo Island which make for a beautiful natural environment. The city also boasts cultural and tourism sources bearing the history from the ancient to the modern time of flowering.
Various aspects can be found in this metropolitan city including: Incheon International Airport, Incheon Port, Songdo, Cheongna, Yeongjongdo, and Incheon Bridge. The Incheon International Airport and the Incheon Port are playing a great role for Incheon to take its place as an important city in the world. Songdo, Cheongna, and Yeongjongdo which are the first Free Economic Zones in Korea are the advanced futuristic cities of Incheon. The city is also hosting the 2014 Incheon Asian Games.
Incheon Tour 1. Downtown

The downtown area of Incheon offers many cultural spaces that can be enjoyed by all family members including Wolmido Island, Yeonan Pier, Songdo Island and Songdo New Town (a complex futuristic city that incorporates cutting-edge technology, information & communication and international trade).
- Wolmido Island
With a cobalt sea and exotic cafes as well as a youthful and romantic ambience, Wolmido is the tourism icon of Incheon. From the fantastic sunsets and exciting amusement park to Wolmisan Mountain Observatory, where visitors can see all of Incheon at a glance, and the floodgate of Incheon Harbor (the symbol of Incheon), Wolmido Island is filled with thrilling experiences that are difficult to resist.
- Incheon Port-Opening area
Incheon is an area significant in modern Korean history and exemplifies the country of today. Travel around the port areas such as Jayu (Freedom) Park, the first western park of Korea, the 1st, 18th and 58th Bank, reflecting the history of Japanese concession sites, and the only Chinatown in Korea enables visitors to learn how dramatically Korea has changed.
Incheon Tour 2. Ganghwa region

Prehistory and Biryu Paekche hangmong Koryo Dynasty, modern history, culture and jeondeungsa lead to enlightenment, manisan, dongmak beach (foreshore), etc. You can enjoy nature's unexplored.
- Manisan (Chamseongdan)
Ganghwa-do Manisan (468 m) is an ideal mountain for tracking amateurs Combining sport and the pleasure of a route through all the impressive rocks. A sacred place where the National Korean spirit is dwelling especially at Gaechonjul. Chamseongdan, a world heritage and an historic site# 136, is the oldest astronomical observatory worldwide, it was erected to honor the Queen Seondeok; this site belongs to the most famous in all Korea.
- Ganghwa history hall
This history hall was established in 1988 after 5 years of works, and all the artifacts were rearranged and relocated on February 2001 date of the reopening. There are many other historic artifacts outside of the hall such as Gapgot Dondae, the fishing boat of Haesunmang and an array of old tomb stones.
Incheon Tour 3. Sightseeing in interest

Incheon landing around Battlefield of the spring and at the same time looking at the strengthening of a meaningful time and in a variety of experiences through the Incheon can recapture the natural ecological environment.
- Incheon landing operation memorial hall
This memorial hall was dedicated to the Joint US Army and Korean Army and their successful landing operation and victory as well as to the General of US Army Douglas MacArthur as Commander in Chief of the United Nations troops. Some of the military equipments in use during the Korean War and photographs from North and South Korea are on display.
- Songdo natural ecology center
This installation as an ecological factory with the latest technology and equipment is able to treat all the daily garbage from households into harmless ashes. Companies such as Yeonsu, Nonhyeon, Dorim and Hanwha are taking their thermal energy from this factory, obtained from the treated garbage. An important ecological multiplex center is now under construction in order to add facilities for swimming, fitness, skin-scuba and spa-bath. n artificial rock climb as well as grounds for football,tennis, basket and golf will make this complex center a top world class ecological friendly place and recreation center.
More about Asian Games Incheon 2014 >
Book accommodations in Incheon >
 .