The 17th Boryeong Mud Festival will be held from July 18th to 27th at Daecheon swimming beach. There are many events such as mud wrestling, mud king contest, mud fireworks fantasy and mud sliding.

How does the sleepy little beach town Boryeong attract millions of people to it's shore every year? The secret is in the mud. An annual festival celebrating the benefits of mud cosmetics has brought this city to the world stage. Every summer millions of people flock to Boryeong city swelling the towns population of a scant 100,000 to millions.
A birds eye view reveals the beauty of the area. It also provides perspective of how amazing that a small town like Boryeong could host one of the biggest festivals in South Korea.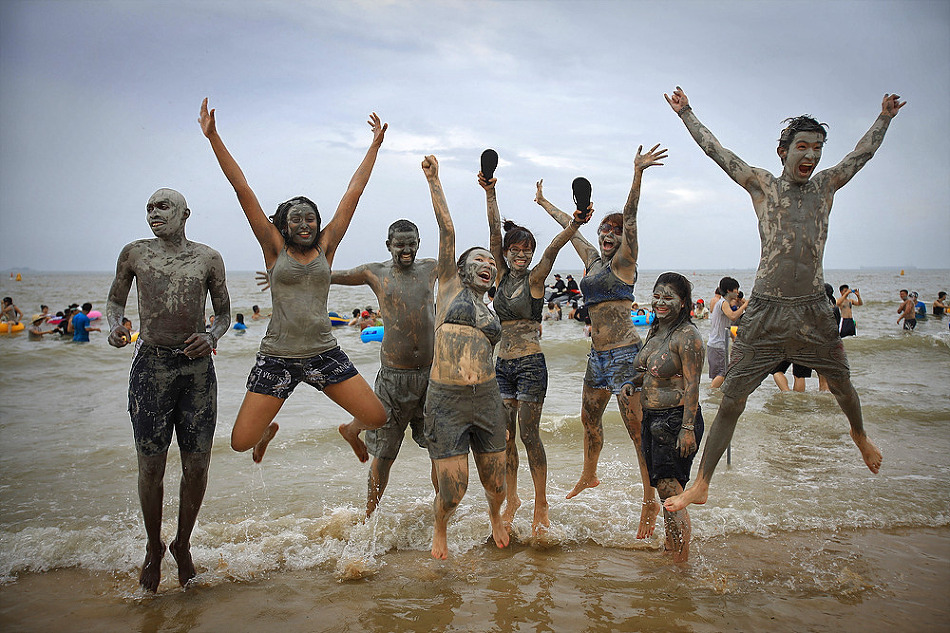 The annual Boryeong mud festival helps bolster the local economy and there is constant construction. Each year the number of attendees grows and the beach front develops. Using mud gathered from the pure plain near Daecheon beach the city invented seven different kinds of cosmetics. The mud is high in Germanium and Bentonite which provide significant benefits to the human body. Time and again the quality of the mud cosmetics have been proven by prominent research institutions, including: Korean Research Institute of Standards and Science, Korean Research Institute of Chemical Technology.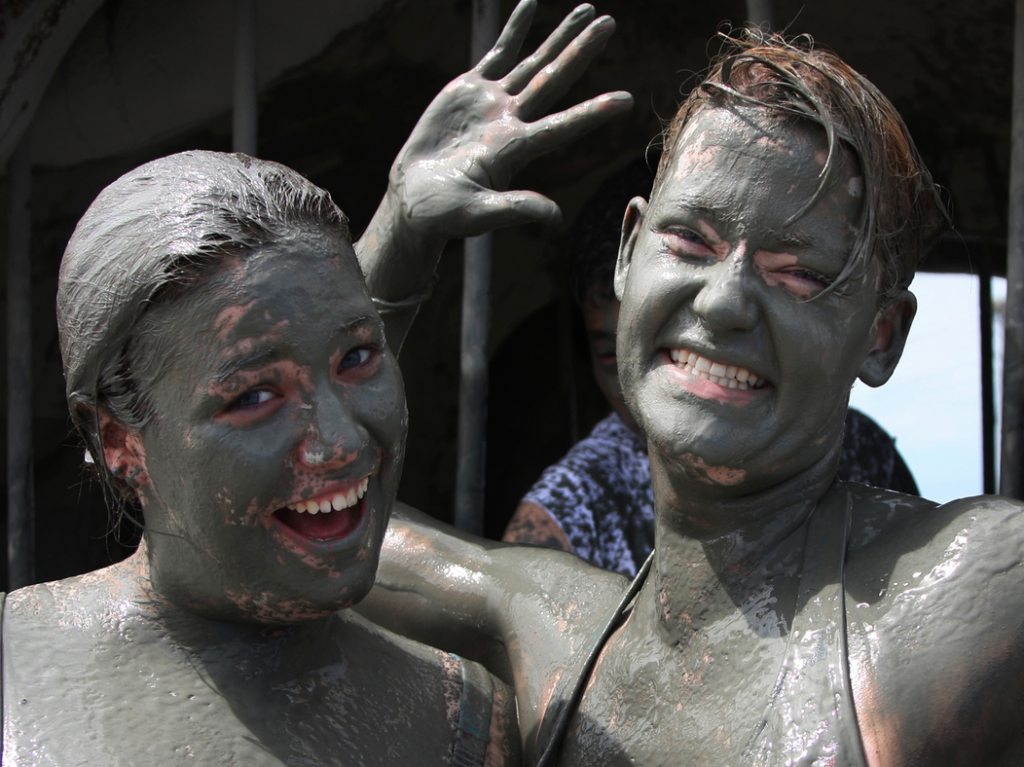 In 1998, the festival started as a platform to bring awareness to the public of the quality of Boryeong mud cosmetics, and the many local sightseeing destinations. This tiny local festival has come of age and has grown into a world event, easily one of South Korea's biggest festivals. Every July, the beach from end to end becomes obscured by the sheer number of festival goers.
Boryeong Mud Festival has been held at Daecheon swimming beach. There are many mud massage programs available: (Self massage at the Beach, Ultramodern mud massage) and Mud Experiential Land program that uses mud powder made through the processing procedure; more explicitly it is mud that is gathered from pure plain and then had all of it's impurities removed. There are many fun events such as mud wrestling, mud king contest, mud fireworks fantasy and mud sliding. There is also a photo competition in which past members have come in first place. If you are feeling a bit more adventurous the Ziptrek team offers survival games, zipline rides, and more. On the mudflat there is also the chance to participate in Marine style training. These activities combined with the number of places to go sight-see provides fun for the whole family. As this festival continues to grow and develop we hope to see you there, it is definitely a once in a lifetime event and every year is unique and special.
More about Boryeong Mud Festival >
Book Homes in Korea at kozaza.com