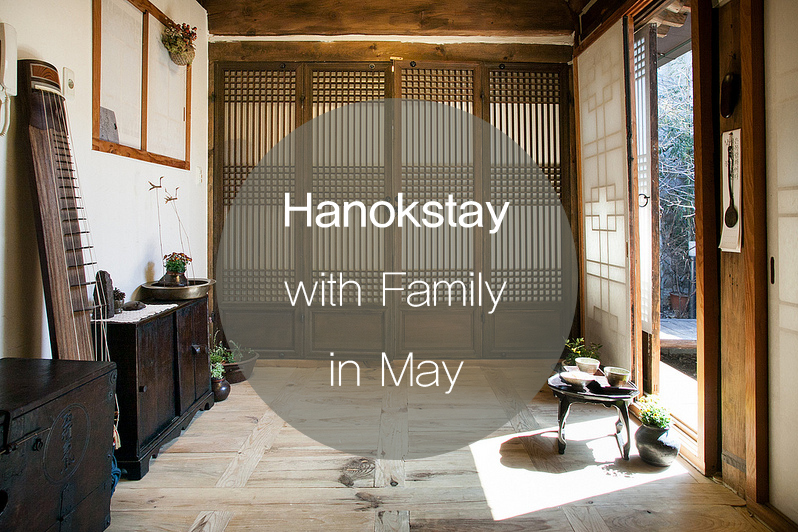 May is the national family month. So kozaza picks some hanokstays for family.
Soriwool Hanokstay @Bukchon
Experience traditional Korean culture while staying at Soriwool. It is located across the National Folk Museum of Korea. Soriwool guesthouse provides not only rooms but also experiencing traditional Korean music. There is a wide selection of traditional Korean musical instruments that guests can learn and play. Guests can take Classes on Korean manners, and pottery making, and can try on Hanbok(Korean traditional clothing). Though Soriwool keeps very traditional atmosphere, the rooms are renovated with modern technologies for the convenience of the guests. All rooms are air conditioned and toiletries are readily available. Soriwool is also located near several tourist hotspots and shopping centers, in Jongro district.
* Activities
- Korean traditional music: Geomungo, Gayageum, Haegeum, Daegeum, Piri are available to try out and to appreciate the performance (3-6p.m.)
- Hanbok dressing up and Korean manners class: Traditional way to bow, tea ceremony (20,000 KRW)
- One day class for pottery making: (25,000 KRW)
- woman's traditional crafting class: (30,000 KRW)
You can book Soriwool Hanokstay HERE at kozaza
Moon Hanok Guest House @Bukchon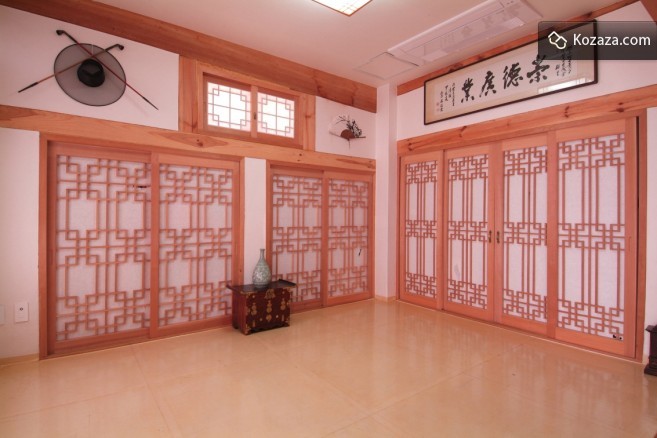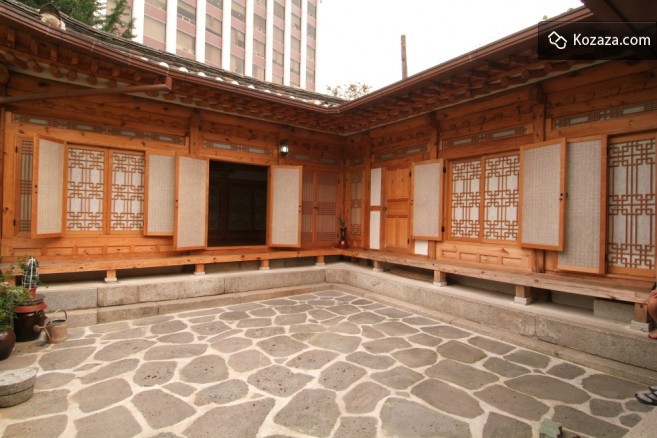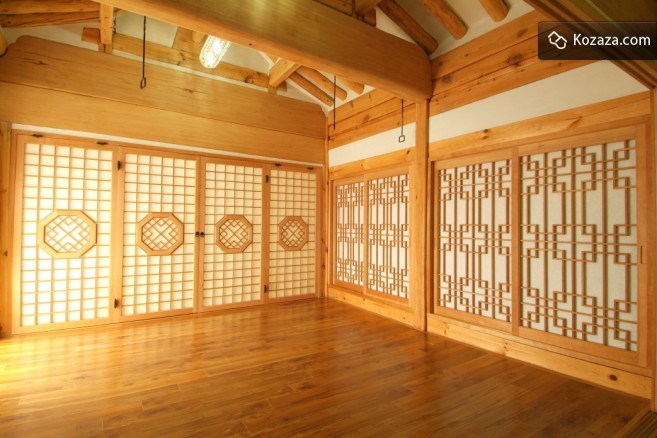 Moon Guesthouse comprises the main building, Unhyeongdang, and the outbuilding (Byeolchae). Unhyendang has a large yard, living area, kitchen, five rooms. Every room is equipped with modern A/C, to offer the most pleasant environment no matter the time of year. The central door can opened to combine two bedrooms with the living room, creating a large conference space. This conference space measures 4m*10m, ideal for many events and workshops. When renting the space for conference, we provide a 47inch TV and internet connection. The outbuilding (Byeolchae) has a separate yard, main gate, three rooms, a living room, and two bathrooms, making it ideal for a family vacation. The rooms in the outbuilding (Byeolchae) are also air-conditioned.
* Activities
- Traditional Tea Ceremony
- Try on Hanbok
- Folk Drawing on a Woodblock Print
- Making Kimchi
You can book Moon Hanok Guest House HERE at kozaza
Vine House Hanokstay @Bukchon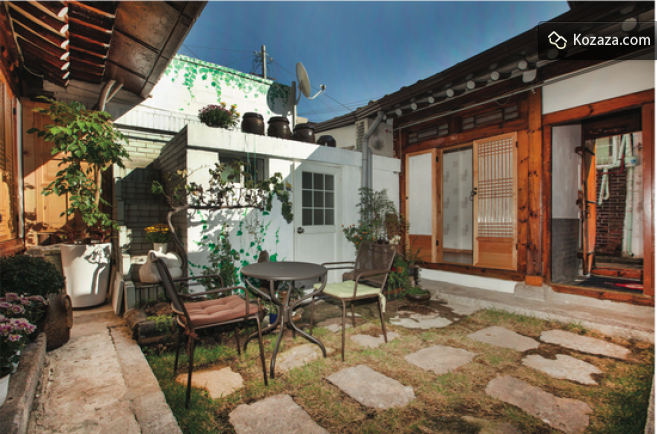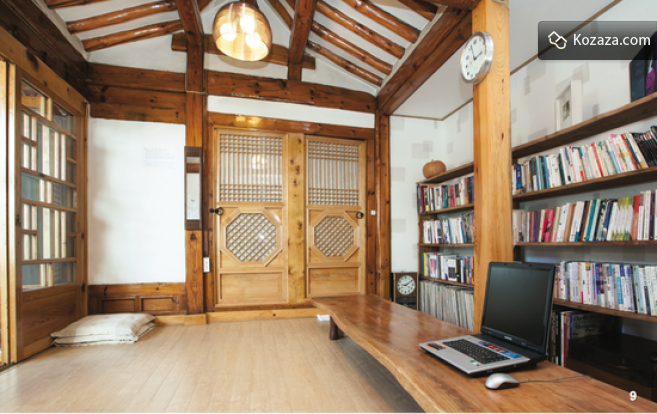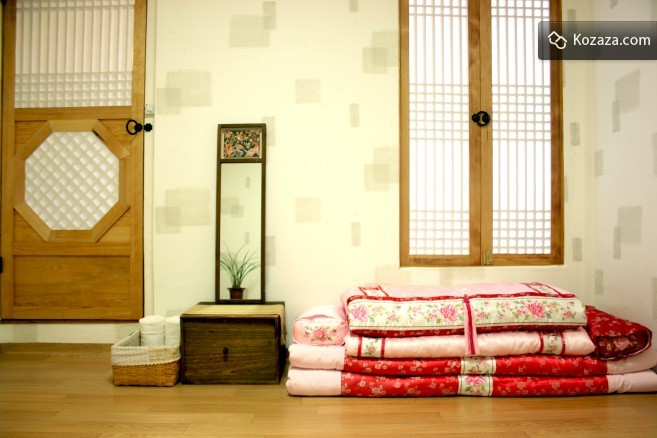 Vinehouse is Korea traditional house, Hanok, located right next to Gyeongbokgung Station. It has 3 rooms, private 3 baths and wide daecheong floor(living room). It is perfect for a family gathering, school reunion.
You can book Vine House Hanokstay HERE at kozaza
Sopoong Hanok Guest House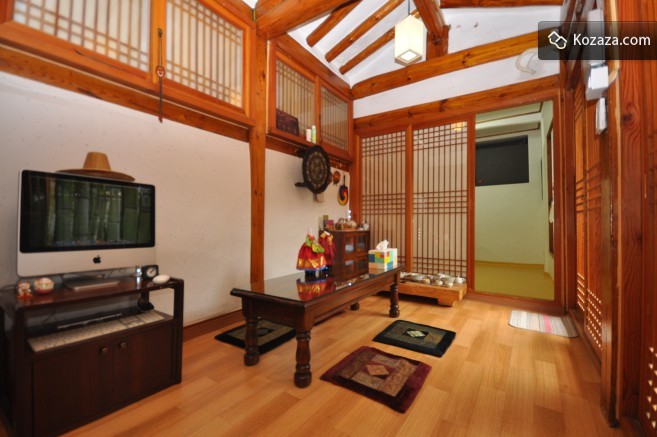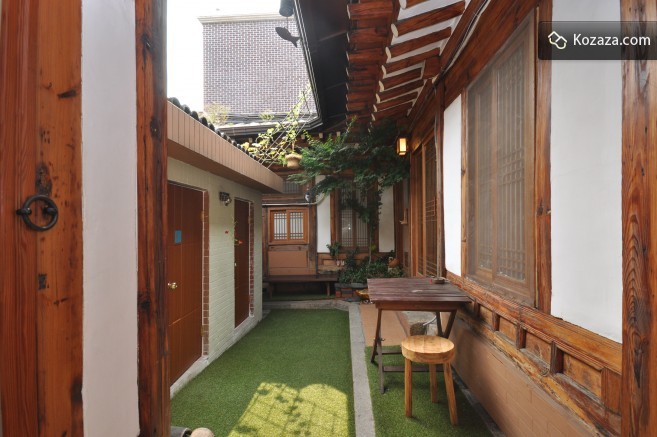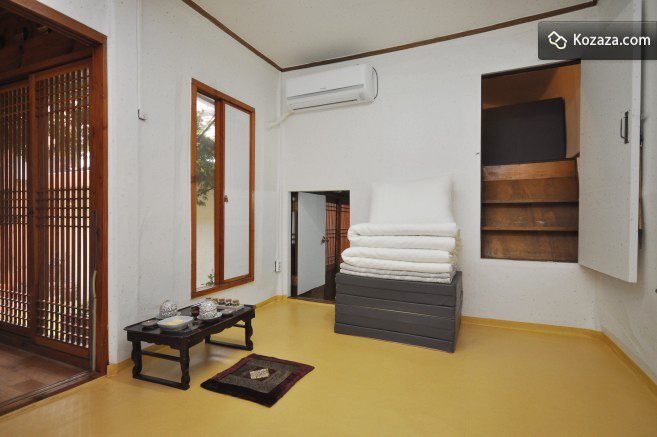 Sopoong is a Hanok (traditional Korean house) guest house and is located right in the heart of a very famous tourist attraction – Bookchon, a 600 year-old village between two main palaces.

Where you stay is part of your journey. Sopoong means a picnic in Korean. It is where you may share and enjoy culture, history and friendship. Sopoong is for those people who know how to appreciate such values!
You can book Sopoong Hanok Guest House HERE at kozaza