Stay in a traditional Korean Hanok house while experiencing Korean lifestyle and traditional culture.
Hanok offers unique features that include natural housing materials and minimalist architectural designs based upon a harmony of location and design that is proven to be a therapeutically healing and spiritual soruce of internal energy.
Here are the five Hanokstays in Bukchon where kozaza and SBA recommend you together.  They are very prestigious Hanokstays with the best quality of services and spaces.
You can see them in the short list form at kozaza website. Watch the video below kozaza prepared to introduce them. 


You may expolore Hanok at Google's cultural institute introducing Hanok in a nice story by kozaza: Korean Traditional House, HANOK.

Please contact kozaza for special offer and making reservations on these Hanokstays: contact@kozaza.com and +82-1544-5665.
1. Chiwoonjung Hanokstay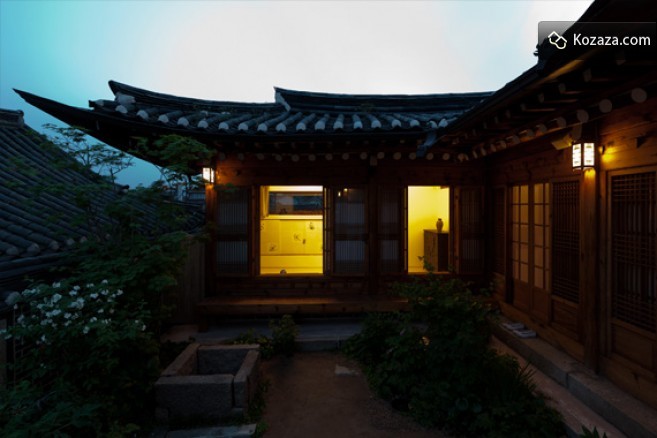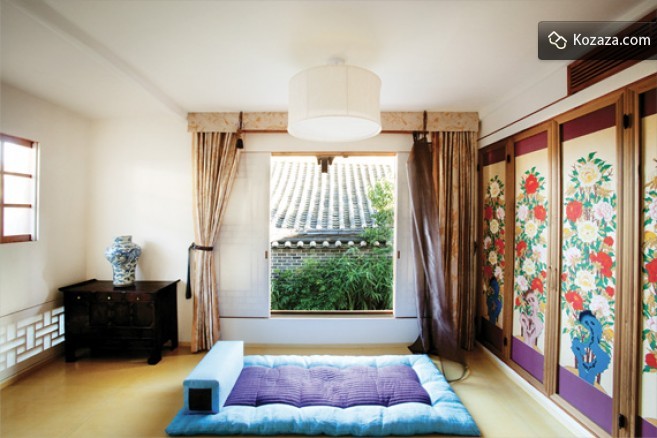 Chiwoonjung, located in Bukchon Gahwa-dong, is also between Gyenbok Palace and Changgyeong Palace. The name Chiwoonjung is the name of pavilion which Kings stopped by during their road to palace.

High ranking officers and noble families also found this place to flourish politics, culture and art. It was the epicenter of Joseon Dynasty's 500-year-old history.
2. Cheongsongjae Hanokstay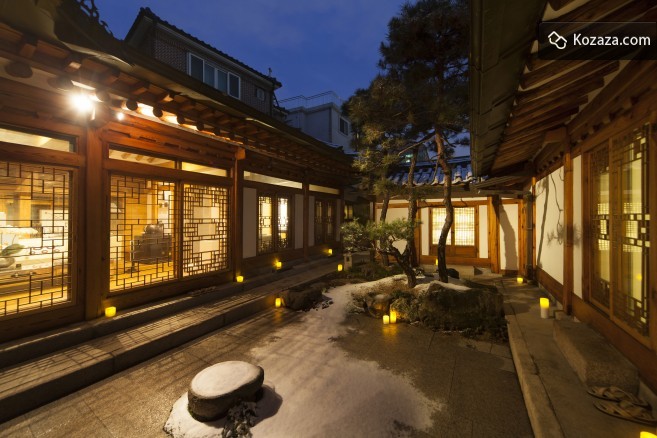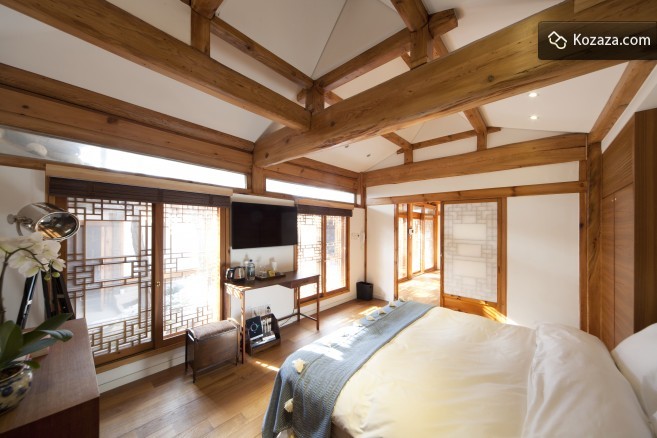 Cheongsongjae is one of the most beautiful hanoks. The harmony of traditional and modern style and interior captivates the attention of visitors. It comprised of two hanoks connected into one, where famous architects have lived for generations. One hanok is used exclusively for guests. The other hanok is home to the owner, but the living room, kitchen, and projection room are shared with the guests.
3. KunDaeMunJip Hanokstay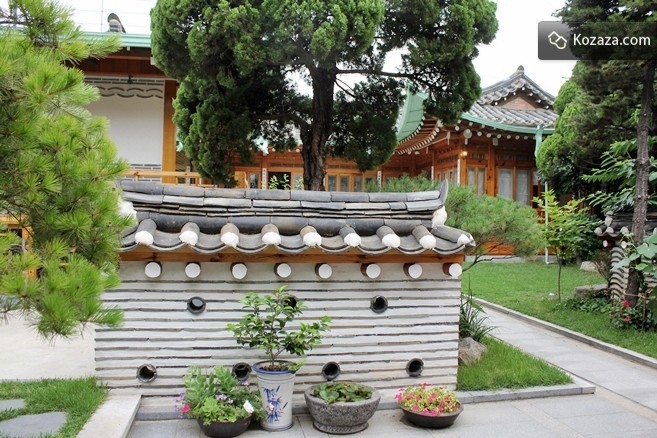 With a history of 70 years, Kundaemunjip is a hanok cultural experience site in the heart of the city. It is located in BukchonHanok Village, where there is a harmony of Seoul's past and the present. Kundaemunjip is a place to enjoy the beautiful scenery and the tranquil atmosphere felt by our ancient ancestors. Escape from hectic routine of modern days and enjoy a moment of peace and freedom.
4. DahmSoJung Hanokstay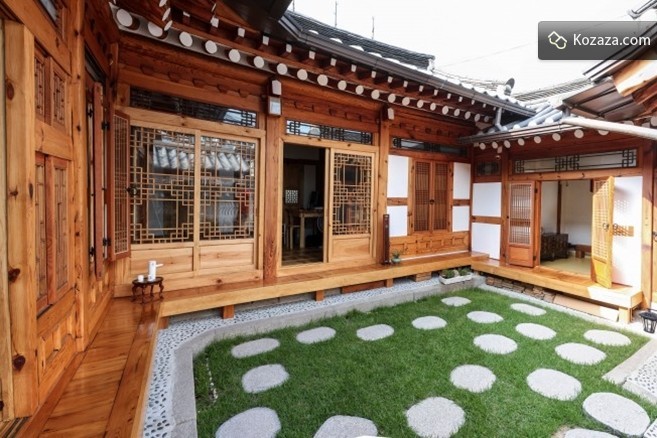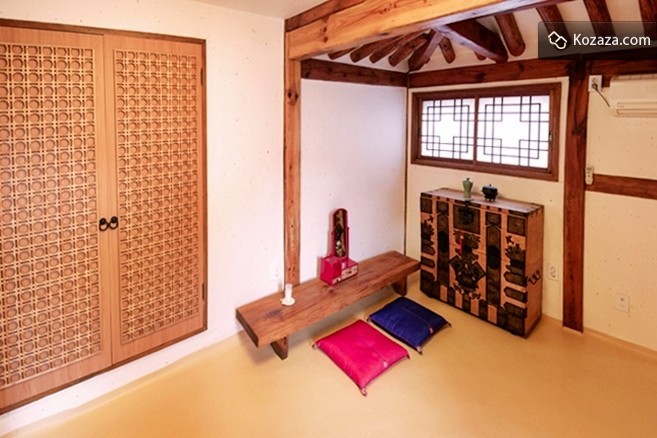 Welcome to DahmSoJung, Korean traditional guest house in Buckchon Hanok Village, Seoul. Make unforgettable memories with your family, friends, and lovers and enjoy Korean traditional lifestyle in our cozy and modernized guest house.
5. Rakkojae Hanokstay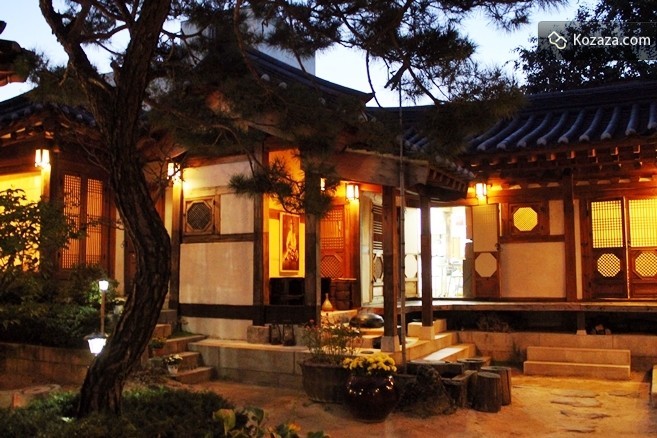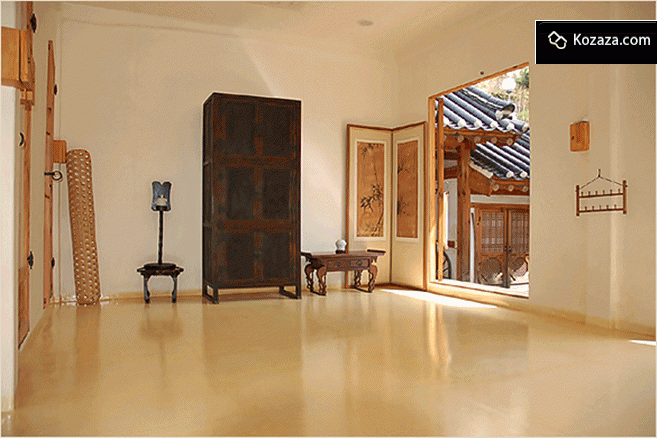 Rakkojae is a very famous Korean traditional culture space with a history of 130 years. Rakkojae was renovated by Human National Treasure – Master Carpenter CHUNG Young-Jin. The harmony of hanok traditional tiles, fence, pavilion, chimney, soy jar stands, pine trees, and blue sky, make the true beauty of hanok shine. As a place to enjoy the true elegance of Korean traditional culture, one can participate in various activities to truly experience the traditional beauty of Korea. One savor a traditional Korean course meal, experience a tea ceremony, relax in jjimjilbang (yellow-mud sauna), try on hanbok (Korean traditional clothes), and make kimchi. 
6. CheongYeonJae Hanokstay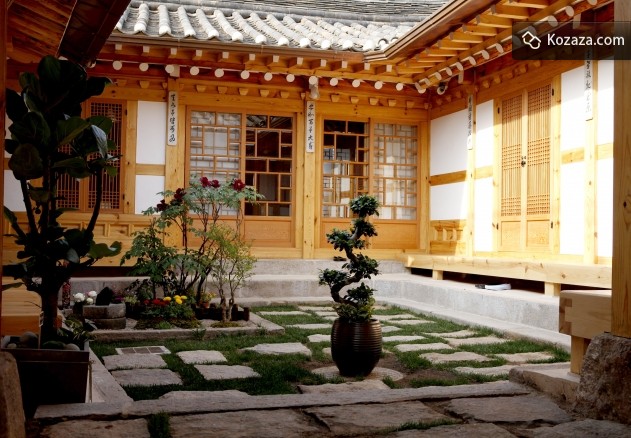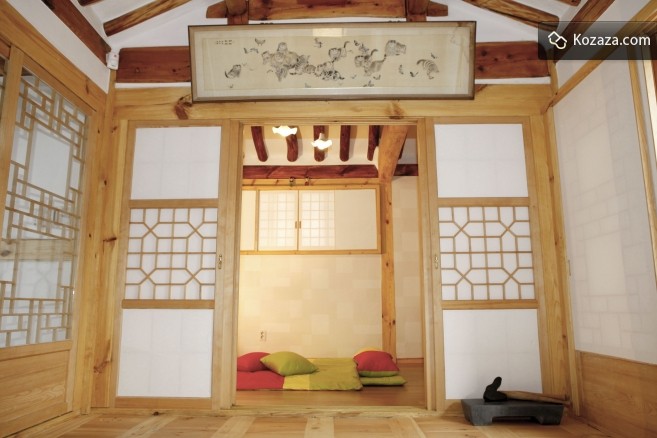 'Clear and clean, so no more important a good relationship means "blue series with (淸 缘 斋)" is While preserving the beauty of traditional history of 100 years, Addition to the convenience and sophistication meets era boutique hanok hotel renovations.