-Christmas Market Event-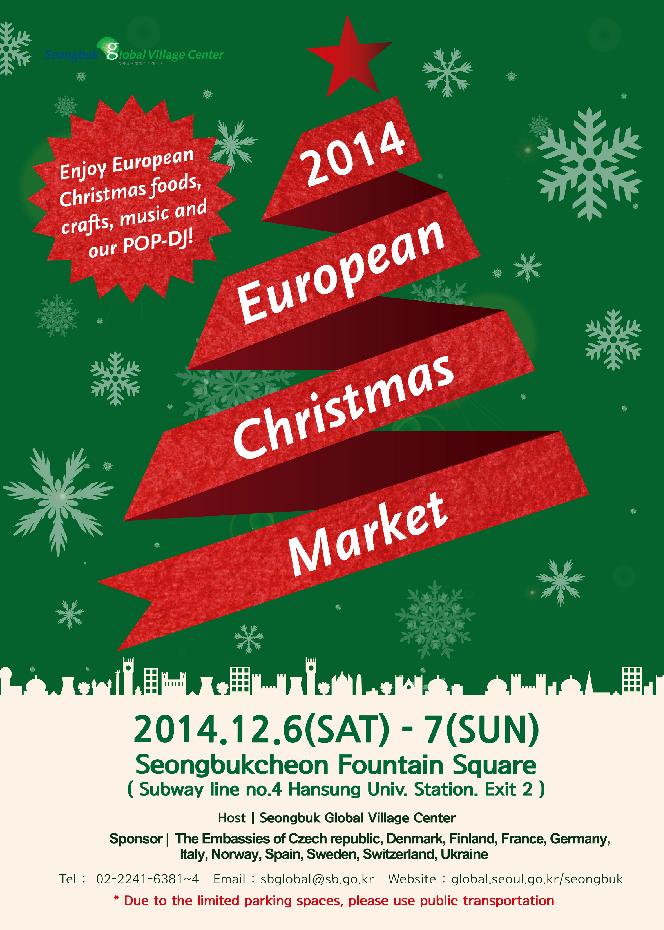 The event will be placed at Seongbuk Global village Center.
During the event you can enjoy the real European Christmas Market vibe.
Also food & Beverages and treats from various European countries
will be prepared at the event.
Events
- European Christmas Food
- European Christmas Decorations 
- Christmas Carol and European Popular Music Performances 
- Writing a letter to Santa Claus 
- Write a letter and put it in a mailbox
(receive Santa's reply around Christmas)

Raffle 
- Tickets are sold for 1,000won by German school students 
- Various gifts are offered by European companies 
- Free tasting coupons offered by food booths 
- Free meal coupons offered by an Italian restaurant 
- European Christmas cecorations, etc.

Gingerbread House Auction
- A fairy tale cookie house is on auction
- Created and hosted by Grand Hilton Hotel
Select your high end apartments during your visit in Korea!