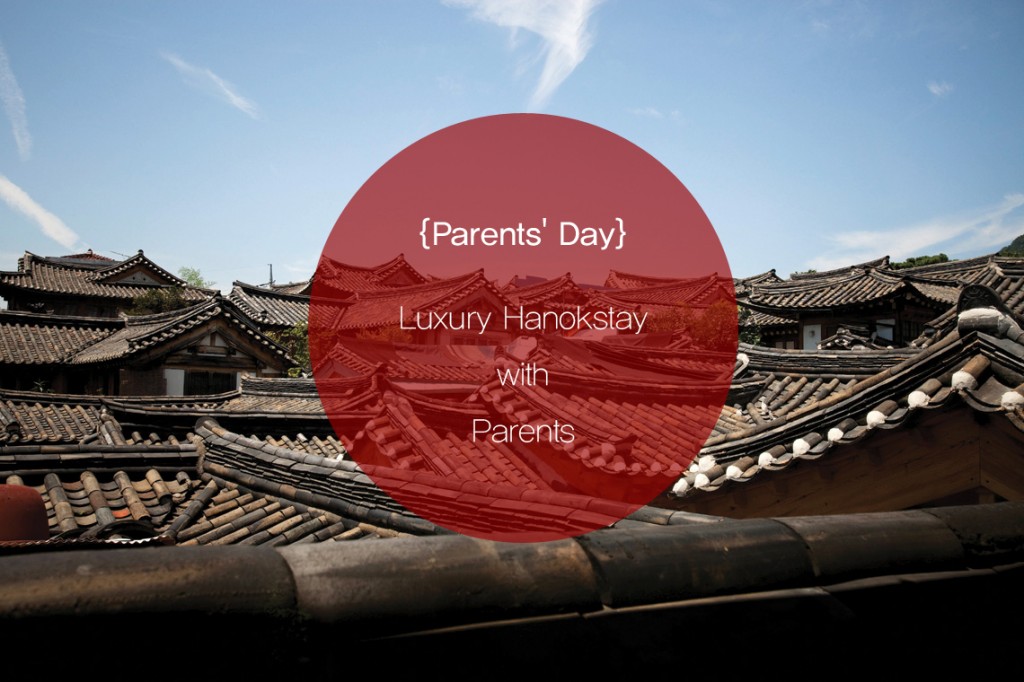 May 8th is the Parents' Day in Korea, so kozaza picks luxury hanokstays for your parents. How about have a good day with your father and mother in Korean traditional house, hanok.
Cheongsongjae Hanokstay @Bukchon, Seoul

Cheongsongjae is one of the most beautiful hanoks. The harmony of traditional and modern style and interior captivates the attention of visitors. It comprised of two hanoks connected into one, where famous architects have lived for generations. One hanok is used exclusively for guests. The other hanok is home to the owner, but the living room, kitchen, and projection room are shared with the guests.
You can book Cheongsongjae HERE at kozaza
Rakkojae Hanokstay @Bukchon, Seoul

Rakkojae is a very famous Korean traditional culture space with a history of 130 years. Rakkojae was renovated by Human National Treasure – Master Carpenter CHUNG Young-Jin. The harmony of hanok traditional tiles, fence, pavilion, chimney, soy jar stands, pine trees, and blue sky, make the true beauty of hanok shine.
You can book Rakkojae HERE at kozaza
Inside view >>
Haeinjung Hanokstay @Bukchon, Seoul

Haeinjung is a Korean traditional house, which is 200 years old. It is located in the center of the hanok village, a perfect spot to experience Korean culture and traidition. The name of the guesthouse means 'Sharing happiness with people together', and the crew of the guesthouse also wish to do the same with every guest visiting Haeinjung. Spend a quality time of your life here with us and build unforgettable memories.
You can book Haeinjung HERE at kozaza
Inside view >>
CheongYeonJae Hanokstay

'Clear and clean, so no more important a good relationship means "blue series with" is While preserving the beauty of traditional history of 100 years, Addition to the convenience and sophistication meets era boutique hanok hotel renovations.
You can book CheongYeonJae HERE at kozaza